Visit your Billing area and cancel your subscription at any time.
* If you are on a free trial, you will not see the options described below in your account. Please send your trial cancellation request via our Support form if you wish to cancel your subscription, and we will proceed with your trial cancellation.

2. Click "cancel subscription"

3. Select your cancellation reason. This is very important for us to improve Musiversal's platform and services

4. Acknowledge the terms of your cancellation by checking all the boxes, and click "Confirm cancellation" at the bottom



* If you're a Legacy user, you will have to complete a couple more steps not outlined here.
5. Wait for the confirmation

6. The cancellation will come into effect on your next billing date (you can see it in your billing area). Until then, you'll still have full access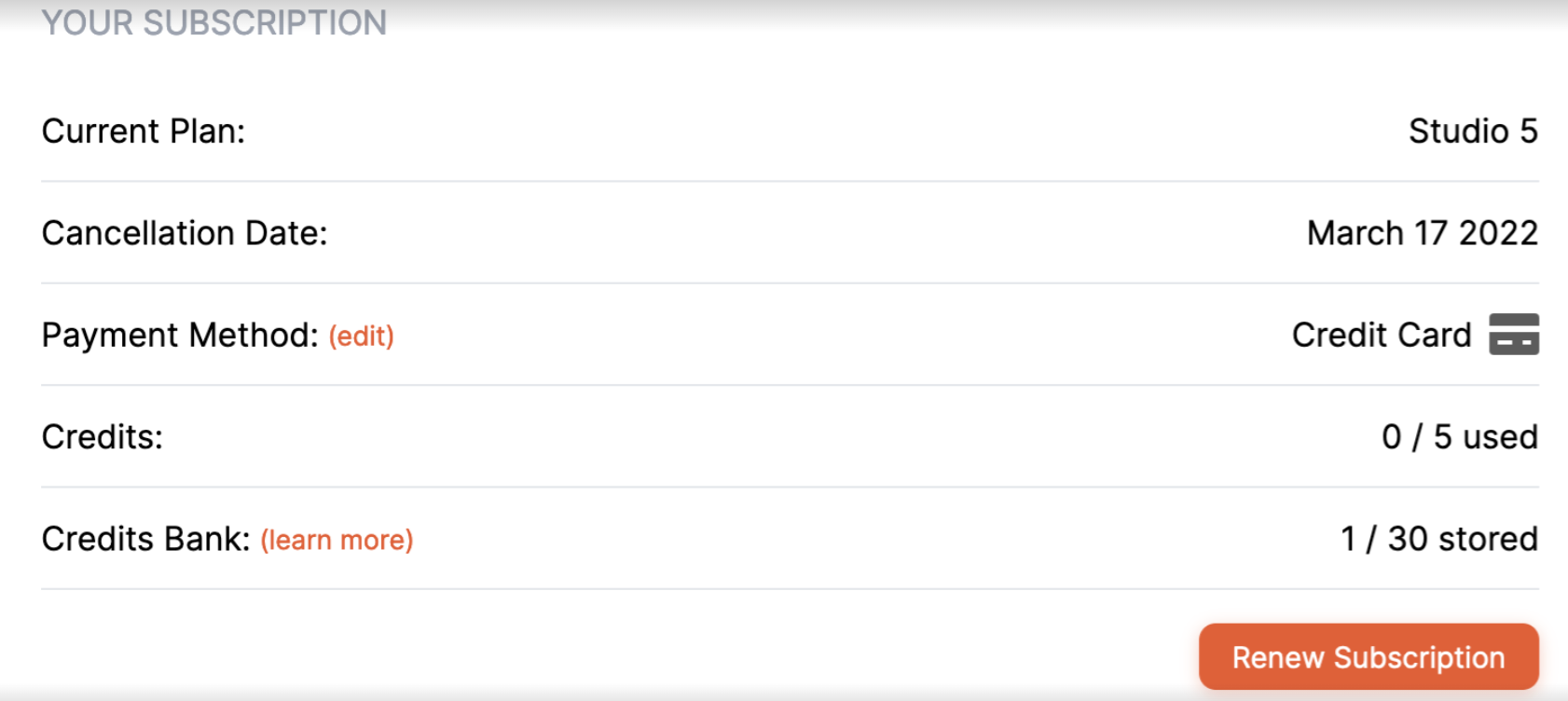 7. Until the next billing date, you can also select "Renew subscription", which sets the cancellation back, so that you can continue on your plan

8. After your billing date, you will be unsubscribed. You won't be able to book or attend sessions, and your Credits and Credits Bank will be set to 0.
We would love to know why you decided to cancel your subscription.
Please, share your thoughts by emailing support@musiversal.com.