Set up your reminder notifications and general service communications according to your preferences.
1. Click on your avatar (upper right) ⇒ Profile

2. Go to the "Notifications" tab
3. Manage the notifications by toggling and untoggling the options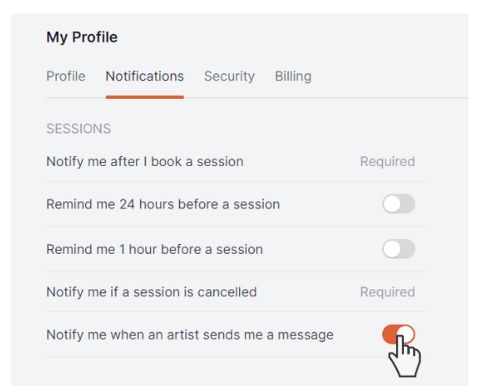 ♦ Learn how to set up your profile here.
♦ Learn how to change your password here.
Here's a quick video overview