Send your materials and receive your session links.
1. Send us your materials (mandatory up to 24 hours before the session)
You must send your materials up to 24 hours before the booked session. Failing to do so may result in the cancellation of your session.
You can do so by following the link on the booking confirmation page and email, or by visiting your "My Sessions" page.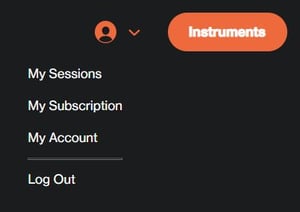 Scroll down to: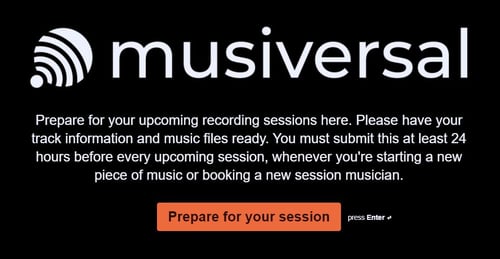 Click "Prepare for your session"
There you'll be able to send info about your track, such as the title, bpm and a reference track. You'll also be able to send us your music files.
2. Receive your session links.
24 hours before your session, we'll send you the livestream links via email - which you can forward on to any guests whom you'd like to attend.
We also email you a reminder 1 hour before the session, with the same links.