You've booked your sessions. Now it's time to review your track details and the submit pre-session files, so that the musicians can prepare to record them.
Note: You must submit your files up to 24h before the session time.
For mix and mastering, files must be submitted 48h in advance.

1. Go to your Upcoming - My Sessions page and click the booking you'd like to submit materials for:



2. Your Session Details menu will appear, where you'll upload the Pre-session files you wish the musician to receive, by clicking Upload Files. You can also add any additional notes by clicking Leave a note.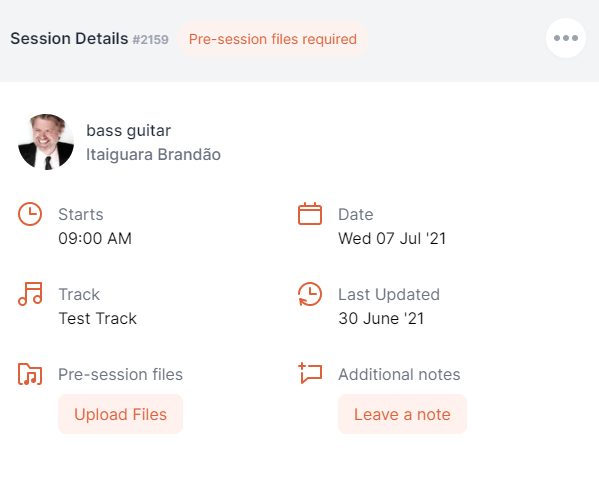 3. After clicking Upload Files, you'll find the uploading menu. You'll need to hit Save Changes in order to save the file submission.


4. You can review and/or edit the information about the track you're planning to record. You must hit Save Changes so that all the edits you'll make are saved.
Track Name*
Genre
Reference Track
Meter
BPM
Instrument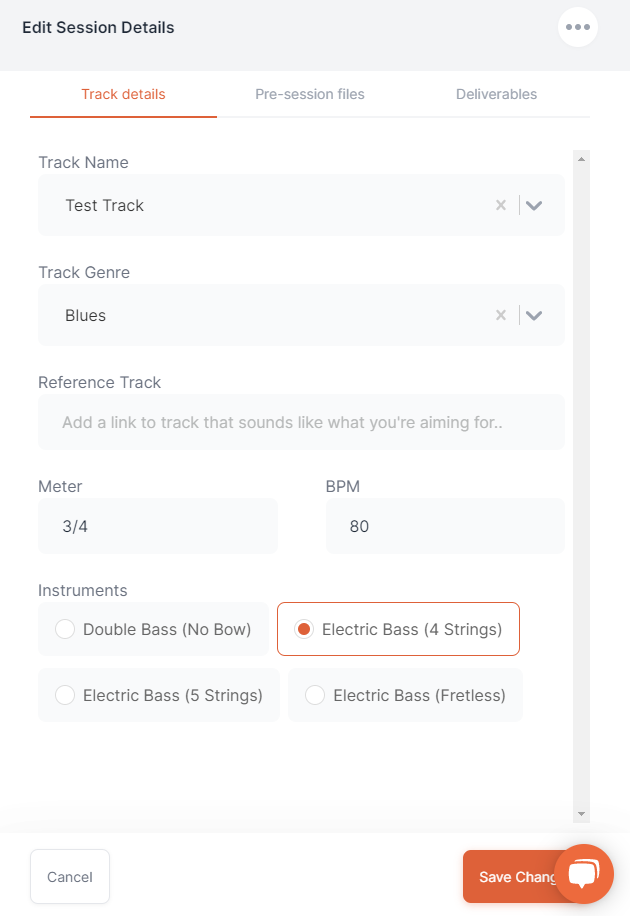 5. You can also review/edit your choice of deliverables and add any additional notes. Don't forget to hit Save Changes at the bottom of the menu, otherwise your changes will be lost.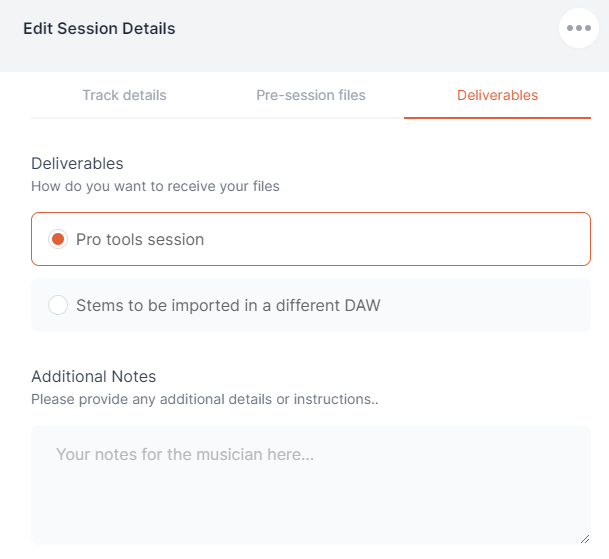 Note: You can keep uploading additional files as necessary, and they'll go into the same session folder.
Always click Save Changes after each step of editing.

The process to add your session information and submit files is also the same upon booking the session.

Here's a quick video recap of the entire booking process: