On "My Sessions" you'll be able to view your past and upcoming sessions, edit and change the files and information submitted.
View your sessions
1. Click on My Sessions at the top of the webpage.
2. Click on Upcoming or Previous in order to select your the sessions you want to view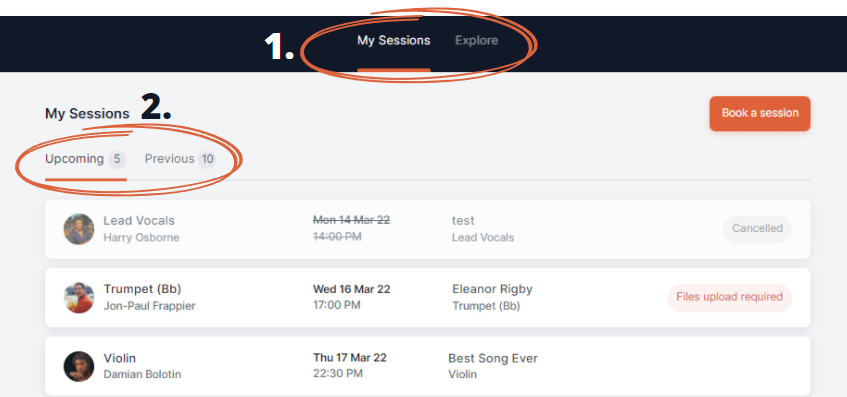 3. All sessions will show a status label in the same tab:

Edit your sessions: Session and track details
1. Click on the session you wish to edit or complete. A new menu will pop up on your right, containing all the submitted details:



2. Select the top right button with three dots and click "Edit session"




3. You can now edit or update track and session details.
Hit "Save changes" at the bottom left when you've finished!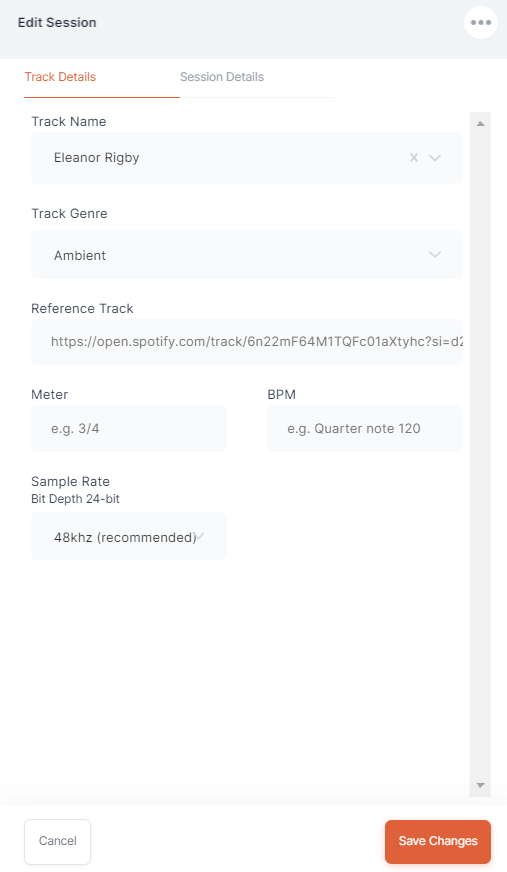 Edit your session: Files
Once you've uploaded your files, you can delete them and upload new ones, and add extra ones as well.
1. Go to the "Files Management" section in the session details

2. Select "View Files"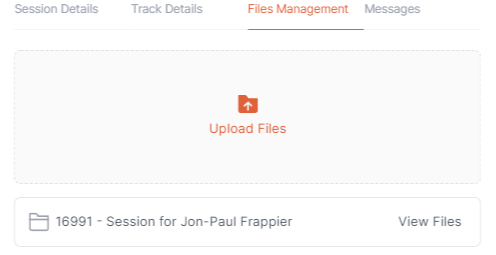 3. Here you'll have a view of what's uploaded.
In order to delete files, select "Delete all pre-session files", at the bottom right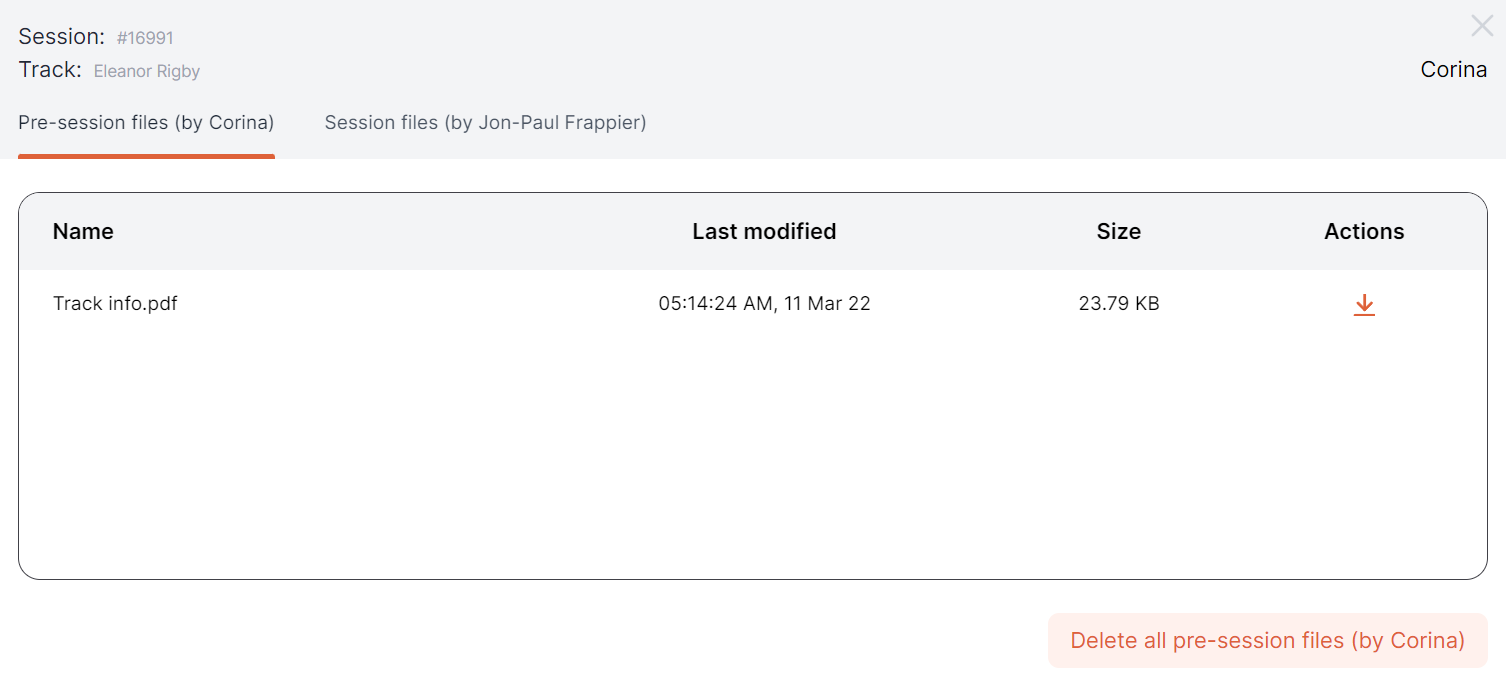 4. In order to upload extra files, go back to the "Files Management" section and upload them as usual in the "Upload files" area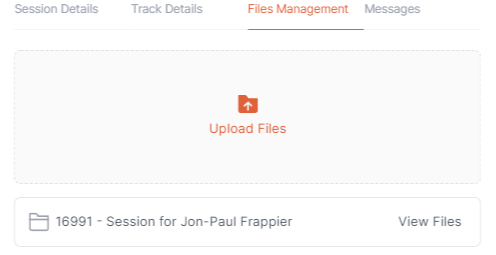 Here's a quick video overview of your

My Sessions

page