On your My Sessions page you'll be able to view your past and upcoming sessions, edit and change the files and information submitted.
1. Click My Sessions at the top head of the webpage.

2. You'll be able to see all of your past and upcoming booked sessions. On the left side of the bar, each session will have a "status label" regarding the submitted materials:
Ready to go! - Your materials are all set for recording.
Updates required - There are details missing, or your materials need updating after being reviewed by the musician.
Files pending review - Files need to be reviewed by musician or Pre-Production.
Pre-session files required - Files are missing and need updating.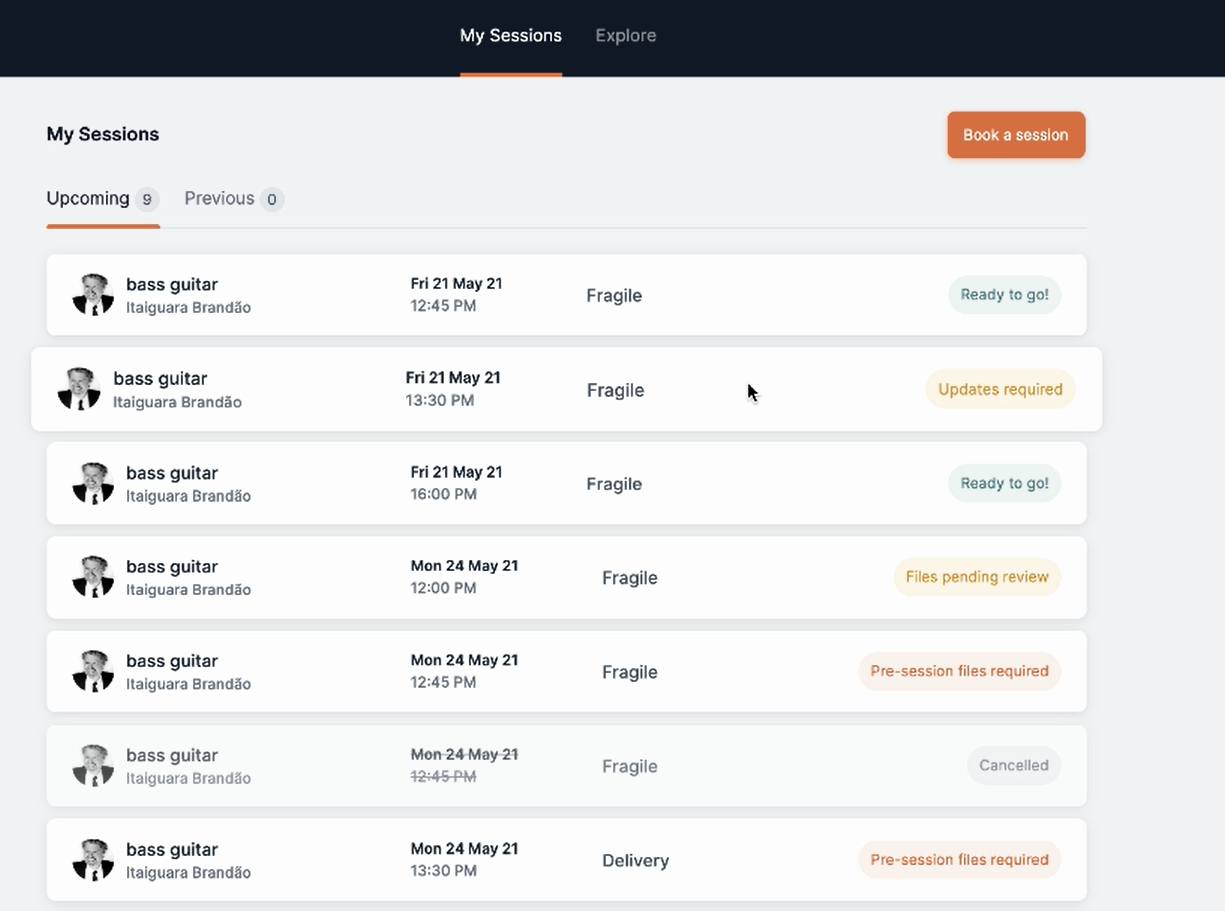 2. Click on the session you wish to edit or complete. A new menu will pop up on your right, containing all the submitted details: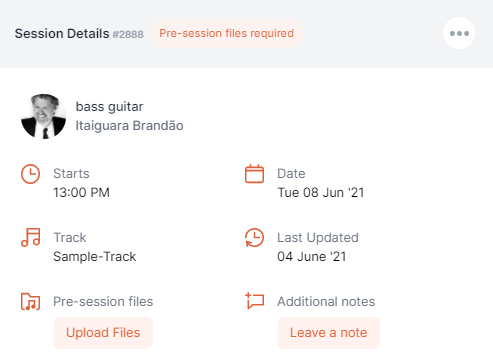 2.1 Select the top right button with three dots and click Edit session details: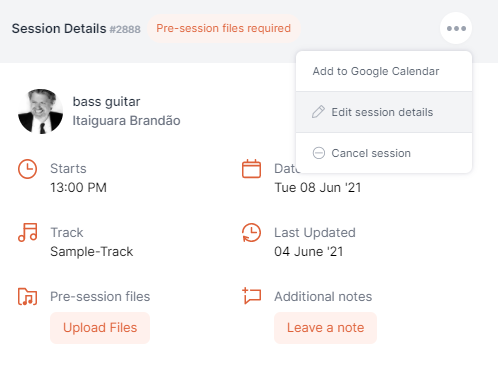 2.2 You can now edit or update all the session details: Track details, pre-session files and deliverables.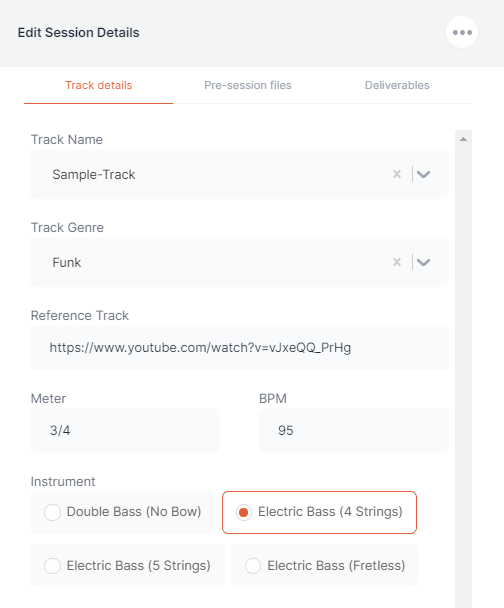 2.3 When finished hit Save Changes.





Here's a quick video overview of your

My Sessions

page