Learn how to update your profile settings
1. Click the circular icon at the top right of the main page.
2. Your profile menu will appear next.
Edit your profile picture by clicking the circular icon and choosing an image from your computer's gallery.
Update or edit your Name.
Select the Timezone of your choice. Important: This will influence your email reminders scheduling and the session time appearance in your My Sessions page.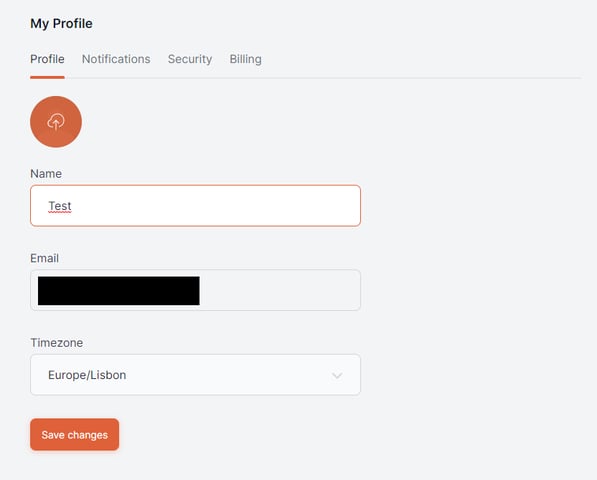 3. Hit Save changes.

Here's a quick overview of the process below


Next, learn how to manage your notifications.