Get consolidated stems and/or DAW session, in 24 hours or less.
Before the session
• You can set your deliverables before the session happens; whether you'd like to receive a session from the musician's DAW, or Stems to be imported in a different one.
• Find how to book a session here, and how to view and edit the session's information here.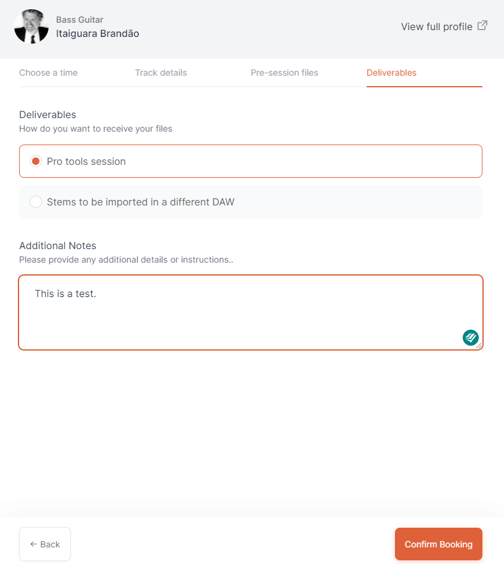 After the session
• You'll receive all of your files in your Sessions area.
• You'll get an email notification, letting you know once they're ready.
• The Session's status will change to "Files ready to download". Click on the session and you'll see a button to download your files.
• If for some reason you can't find or download your files, let us know via our Support form, and we'll assist you with them.