Consolidated stems and/or DAW Session. No later than 24 hours after the session.
Before the session
When you book, there's an option for you to choose how you'd like to receive your files.
You'll have the option to choose either the session file from the DAW the artist uses (e.g. Pro Tools, Logic, etc), or if your DAWs don't match up, you can choose Stems to be imported in a different DAW instead.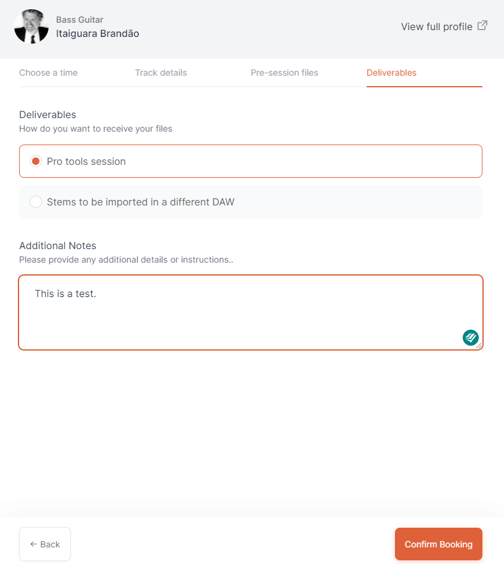 After the session
You'll receive all of your files directly in your "My Sessions" area - simply click on the session and you'll see a button to download your files! You'll also be notified by email when your files are ready to download. You'll receive all of your files no later than 24 hours after your session.
If for some reason you can't find or download your files, you can request them over email to support@musiversal.com.