Learn how sessions and bookings work with Musiversal Unlimited
This article is about Musiversal Unlimited.
For similar information regarding Musiversal Studio, visit this article.
As the plan's name indicates, there's not a limit of sessions you can book within the billing cycle with Unlimited, and you'll be able to book a maximum of 4 simultaneously active sessions, at any time.
The platform will indicate when you're approaching your active sessions' cap: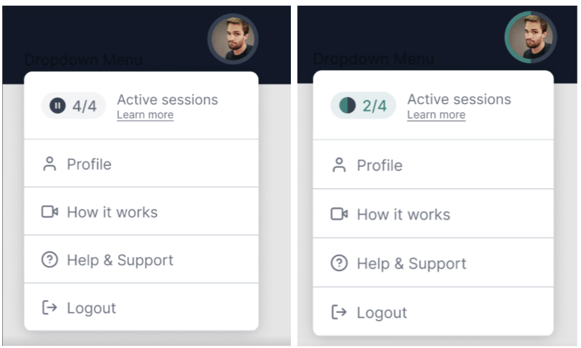 Here's how it works:
As you book sessions, the number of your active sessions will increase.
If you cancel a booking, the active sessions' availability will increase.
An active session is defined as a booked session which is set to happen in the future. As soon as the session time is elapsed, meaning that the time of the session has passed, that session is no longer active and will no longer count to your active sessions counter.
The number of allowed active sessions is subject to change without previous notice.


---
Need help? Contact us to get personalized Support.