Now that you're all set, it's time to starting booking sessions to record the instruments of your choice.
1. Hit Explore, where you will find all the available instruments on the top header and the musician's profiles across the webpage.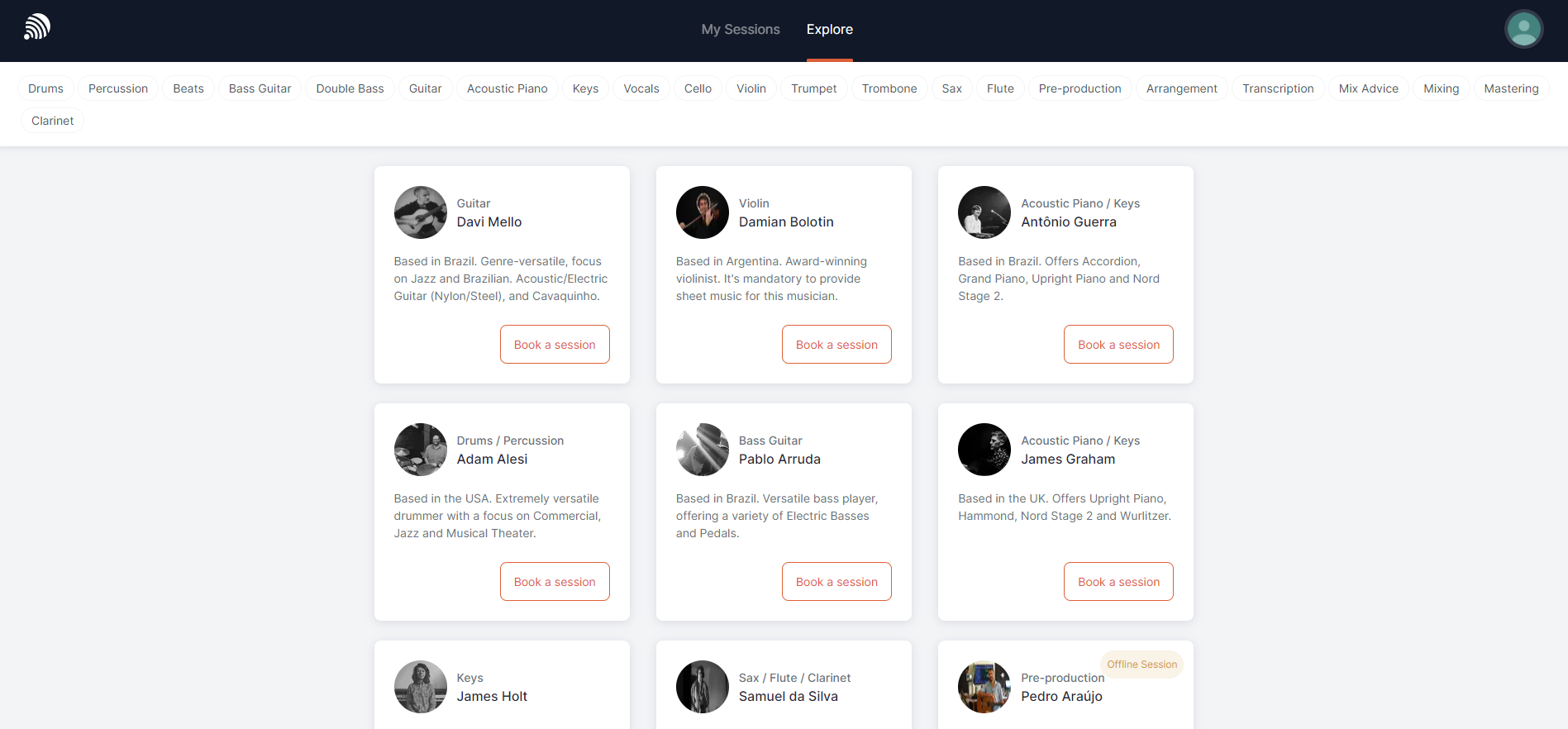 2. Select the instrument of your choice (i.e. Bass Guitar)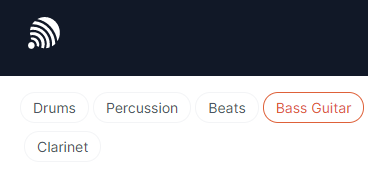 3. Choose the musician of your choice and click Book a session.

4. A menu will pop up on the right side of the webpage: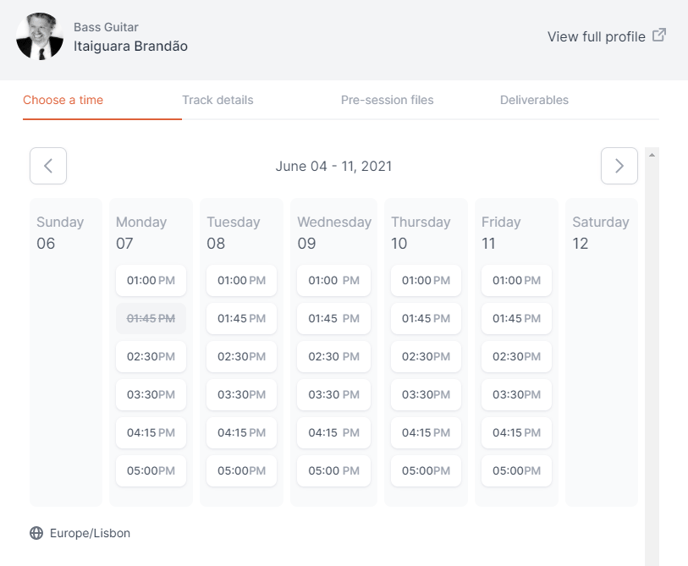 Allowing you to click the time slot you wish to book for your recording session: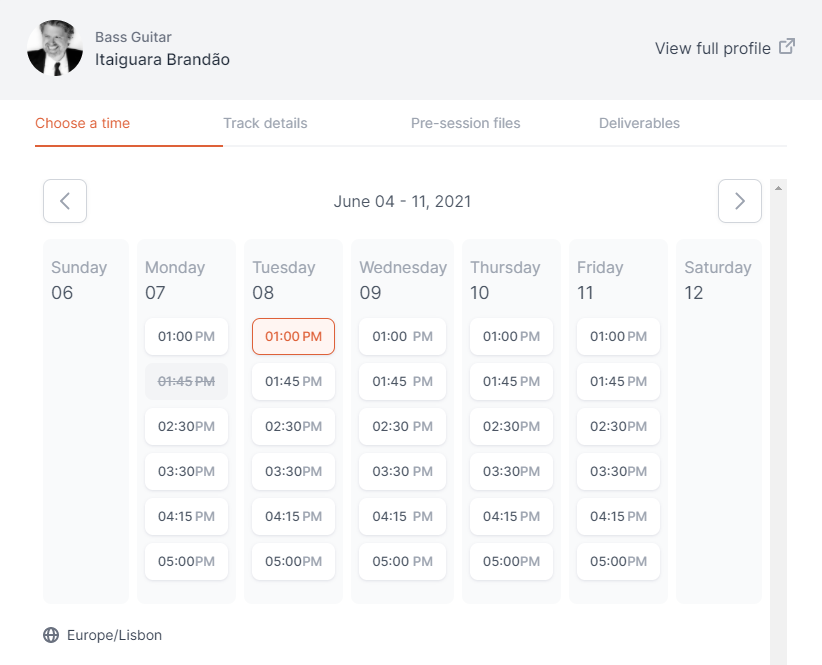 You can also review and edit your session details as explained here.
Check our guide on how to prepare your materials to the highest standard. Doing so will help you make the most out of each session and achieve the most professional results.